Listicles
5 Egyptian Celebrities Who Favored Art Over Their Medical Degrees
Celebrities who favored art over their white coats.
Career shifts are never easy, especially if you've already invested decades of studying and work. But one of the most remarkable features of art is its transcendent allure to humans, despite it not being their main field of study. Today, we highlight 5 Egyptian celebrities who took that risk, favoring the innovative atmospheres of art over their medical degrees.
1- Bassem Youssef
Prior to his hit show البرنامج, the art of televised sarcasm was an unusual entertainment genre in Egyptian TV. Since his debut in 2011 however, Bassem Youssef made a name for himself amidst distinguished TV anchors, following his diligence in medical studies. His local popularity landed him in John Stewart's The Daily Show program multiple times, which enabled him to attain regional fame as well as international recognition.
2- Peter Mimi
Recently, the Egyptian film industry has been giving room to young filmmakers to lead major productions. Such directors have managed to steal the show with their exertion, as is the case with Peter Mimi. You'll surely recognize the 30-year-old director from his work on the sets of القرد بيتكلم , الهرم الرابع and كلبش, but what may have flew under your radar is the fact that he was originally a doctor whose passion for art led him to become a filmmaker.    
3- Ezzat Abu Auf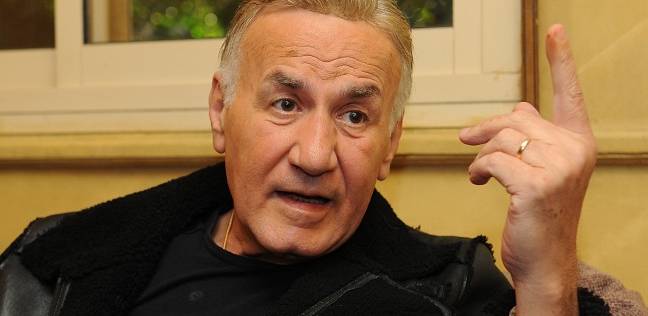 Since he stepped into the world of acting back in the eighties, Ezzat Abu Auf's on-screen presence has been imbibing the charm of old-school elegance, which turned him into an artistic icon that's cherished by all generations. Not only did he nail dozens of cinematic roles, but he was also a key player in his former musical band, The 4M, in addition to mastering medicine during his years in college.
4- Mohamed Karim
The cinematic productions of the late 2000s witnessed the dawn of Mohamed Karim's fame. However his controversial posts on social media have become his exclusive trademark recently. To attain such recognition, the 38-year-old-actor had to shift his career, which had him favor cinematic roles and hosting TV shows over his medical specialty in obesity and weight loss.
5- Yehia El Fakharani
Looking back at last century's productions and examining the chronicles of Egyptian cinema, you'll surely come to the conclusion that Yehia El Fakharani is one of the best Egyptian actors that were ever born. Throughout his career, the skillful actor has been the substantial pillar of abundant eighties' classics, in addition to depicting plenty of lovable characters in cinema and TV. Such an exceptional persona, however, was set in motion with El-Fakharani's decision to abandon his medical degree and step into the world of cinema back in 1973.