'Assassin's Creed Origins' Is An Educational Tour Through Ancient Egypt You Weren't Expecting
Entertainment
Konafa Team
4 weeks ago
On February 20th, 2018 the "discovery tour" for the latest Assassin's Creed Origins was released, and it's not just another fantasy mode on a violent video game. Like the normal game mode, it takes place in Ancient Egypt, but with an educational spin. There's no violence, no missions and no storyline — you wander through historically accurate Ancient Egyptian cities at your own pace, with guided information; similar to when you go to museums and rent out the audio guide to listen to while you walk around. 
When you select the Discovery Tour, this message pops up: 
"With content curated by Egyptologists and hundreds of images sourced from museums and libraries around the world, we hope to share with you the passion that inhabited us for the four years it took to develop Assassin's Creed Origins."
The first city you'll be touring is Alexandria. You walk down the path given through the city streets, and stop at different points of interest, where a narrator explains everything from how the city was built to rituals practiced at the time.
Once you finish Alexandria, there are 70+ different discovery tours you can choose from, and you can also choose which character (there are 25 different options) you want to wander around as. The experience is still the same no matter which character, but it's fun to be Cleopatra or Julius Caesar for a bit. All information given in these tours is referenced and sourced, and include real-life artifacts and findings of renowned archaeologists. The detail that went into the recreating Ancient Egypt is pretty astounding, and its aesthetic beauty is undeniable. 
The discovery tours are so accurate that the Obisoft developers said they originally intended it to be as a resource for teacher-guided education.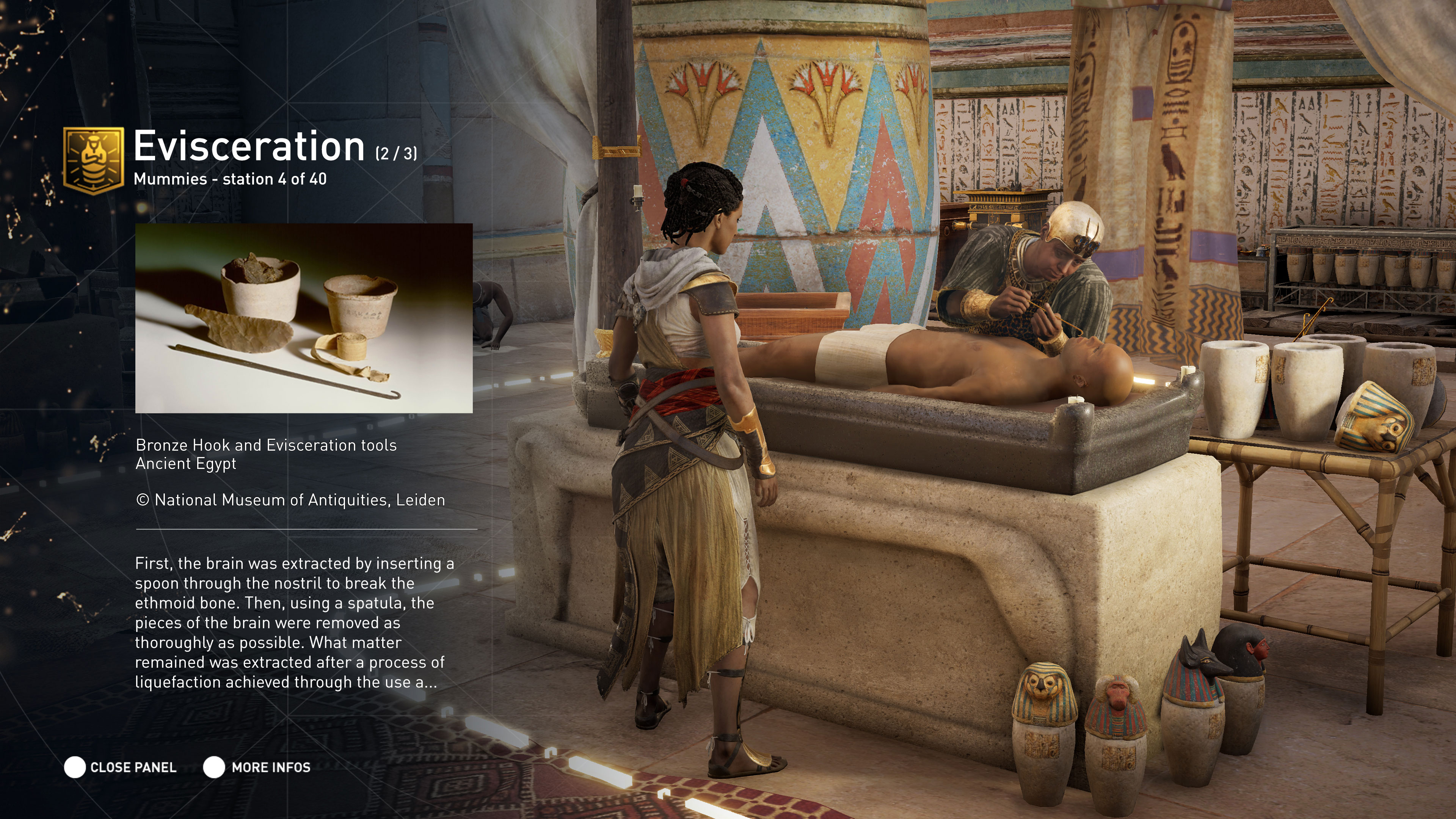 The discovery tour is now available as a free update to Assassin's Creed Origins. 
204
LET US INTO YOUR INBOX.
WE PROMISE WE'LL BE GOOD.