How to Travel Abroad Even After the EGP Devaluation
Travel
Leila Tapozada
8 months ago
This time last year, the dollar was 8.8 EGP. It's now around 17-18 EGP. That's more than double overnight.
Obviously this is not breaking news, but sometimes it's still hard to wrap our heads around – especially when it comes to travel. I regularly feel a vague sense of wanting to kill myself whenever I calculate just how much my trips abroad cost now.
But that doesn't mean we have to give up and bend over to the flailing economy. You can still haul ass out of the country semi-regularly, but with the following adjustments to your travel habits:
1. Be flexible when booking or book way in advance.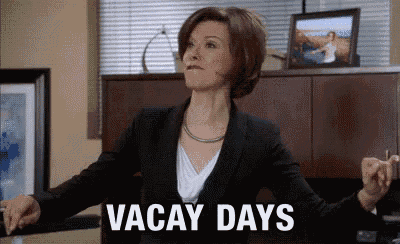 Most booking sites like Expedia or Orbitz will show you the cheapest dates to fly to your destination of choice. Or if you're not flexible with travel dates but are flexible regarding your destination, you can go on SkyScanner, put in your dates, and click their "everywhere" option. They'll pull up a list of the cheapest flights to a myriad of places for those specific days.
Flexibility is also great when it comes to transits – a lot of the cheapest flights have ridiculously long transits (for example, a 12 to 24 hour transit in Jordan en route to Cyprus, which in and of itself is an hour direct flight from Cairo). While this option might have most people saying HELL NO, you can think of it as a way to spend a day in a second country totally for free (sleep in the airport if you have to!).
And in the case of not being flexible when it comes to travel dates or destination, then we strongly recommend BOOKING IN ADVANCE. A ticket from Cairo to Dubai on Emirates Airlines purchased 6 months in advance was easily half the price (if not more) of buying it a month prior.
2. Choose your destination carefully.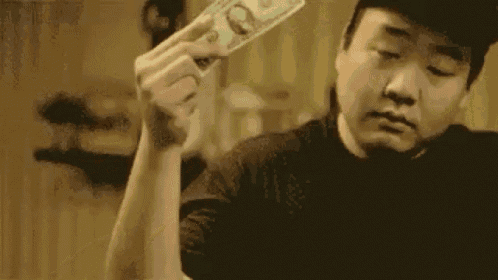 Try to stay away from countries that use USD, Euros and GBP. Your money will evaporate in front of your eyes. Countries like Thailand and Tanzania are great for feeling like the Egyptian pound still has any use in the world.
Season is also everything – if you go to Asia during the rainy season, you'll get flights and accommodation for dirt cheap. You might also drown in the rain, but no one cares about that. And if you're dead set on going to Europe, then try to avoid summer months and Christmas/NYE.
Visas will also cost you extra money (besides aggravation), so choose places that don't need a visa or have a cheap one upon arrival.
3. A friend in need is a friend indeed. Airbnb can also be a better friend than most. When it comes to choosing where to travel, having a friend's place where you can crash will make a third of your trip expenses poof into thin air. You're guaranteed a safe, warm and friendly roof over your head, and most importantly – it's free. Staying with friends is also great because they already did all your research for you: they can tell you which places are a must-see and which are meh, and which restaurants are worth paying extra for and which are easy on the wallet.
If you sadly don't have a friend in the travel spot of your choice, Airbnb will be your best friend in that case. From shared rooms to private rooms to a full apartment (which will still be cheaper than most hotels), there's an option for every budget. Don't forget that reviews are always your North Star when it comes to choosing an Airbnb listing, and look for places close to public transport.
4. Speaking of public transport…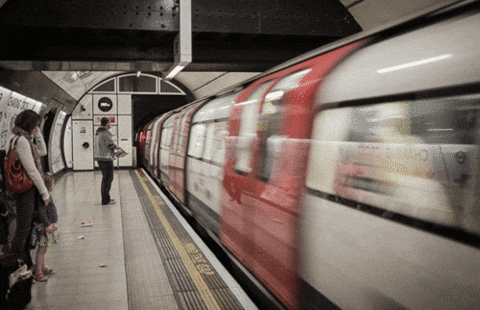 …It's the only way for an unfortunate Egyptian with an unfortunate bank account in Egyptian pounds to get around. Forget taxis, forget Uber, forget renting a car – the metro and buses/night buses are the only affordable option. If you're going to a place like Zanzibar that doesn't offer public transport, make sure you research the second cheapest mode of transportation before you get there, so you're not stuck at the airport forced to take an overpriced taxi.
5. Cheap food doesn't necessarily mean McDonald's.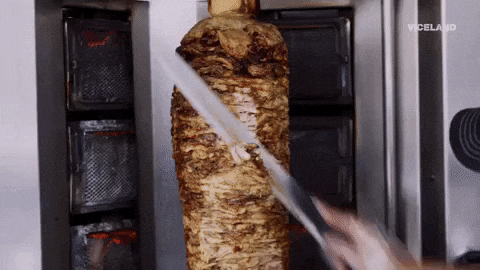 If you think eating cheap abroad means only eating McD's or Burger King, then I'm happy to tell you you're wrong. Every country has its special "cheap" food, and 9 times out of 10 it's really good. Think gyros in Greece. Kumpir (stuffed baked potatoes) in Turkey. Street noodles in Southeast Asia. Döner in Germany. Bagels in NYC. It's easy to eat well without ever setting foot in an overpriced restaurant. Search the city you're in on TripAdvisor and choose "cheap eats". It'll bring you a list of affordable food options, reviews and price ranges.
Another option, if you're staying somewhere that has access to a kitchen, is to cook or prepare your own meals. Head over to a supermarket and see what looks interesting. It's a great way to try out local produce/vegetables/cheese/meats/etc. for muuuuch cheaper than in a restaurant. Hit up a local bakery for breakfast bread and/or pastries.
6. Whatever you do, don't order cocktails.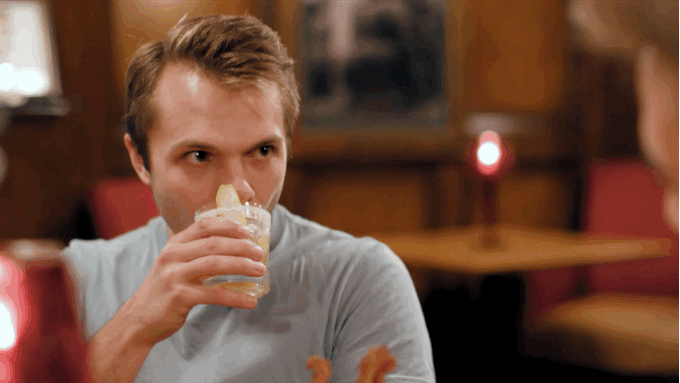 If you're a drinker, cocktails are the quickest way to break the bank. They're always overpriced and rarely give you the kick you're looking for, unless you drink a bunch and then realize suddenly that $50+ have bit the dust.
Outside the Arab world, most places have lots of liquor stores/sell alcohol in supermarkets, and have lax laws (if any) about drinking in public. Buy a small bottle of your choice, a mixer and plastic cups, and have a drink or three in the park, on the beach or on an interesting street bench where you can people-watch. Beers and wine are also much cheaper from a store/supermarket than a bar. Pre-drink before you go out at night (and make sure not to bring a lot of cash on you, in case you start to drunk-spend) and you'll save yourself a bundle without sacrificing a buzz.
7. Research, research, research.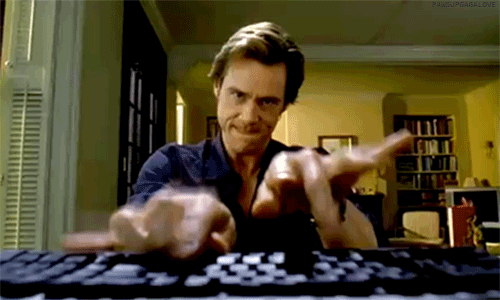 The easiest way to spend more than you can afford is to not do your due diligence before travelling. Research your destination as if someone's going to quiz you on it – you'll be amazed by all the travel hacks you'll find. Some museums have a day every month where entrance is for free; certain travel passes will save you money on transportation; some places have free walking tours with an English-speaking guide; some bars (like in Barcelona) will give women free drinks up until a certain point at night. So on and so forth. It'll save you spending money in places that aren't worth it, and splurging in places that are (again – online reviews are everything and TripAdvisor is amazing for those). Research will never lead you astray.
8. Don't shop.
Trust us, just don't.
1214
LET US INTO YOUR INBOX.
WE PROMISE WE'LL BE GOOD.