Ultimate Guide To Spending New Year's Eve Alone At Home
Lifestyle
Konafa Team
3 months ago
It's that time of the year again: New Year's Eve is almost a week away, and everyone's finalizing their travel plans, their party plans, their date plans. You're either too broke or too disinterested to join whatever your friends are doing, and really, is forcing yourself to go to a NYE party or outing just for the sake of having some place to go even worth it? 
So home it is. Friends and work people might try to shame you ("Really? You're not doing anything for New Year's?") and it looks like even your own siblings have plans that don't include you. But forget all that and drown out the external noise, because you can have an awesome time by yourself, at home, on NYE and don't let anyone lead to you think differently. 
For an exceptional NYE at home, here's what you need to do:
1. Plan ahead.
If you know you're going to spend New Year's Eve at home, then start planning for it so it becomes something you're actually looking forward to. Download a bunch of movies you've been meaning to watch but never got the chance. Get show recommendations from people whose taste you trust, and download/stream full seasons so you can get your binge-watching on. 
2. Create a sanctuary.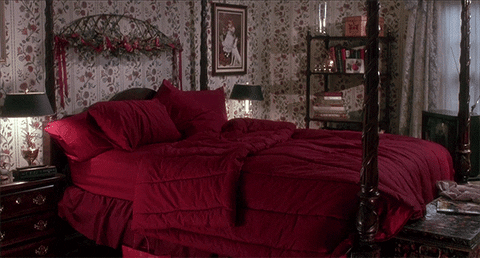 If you're planning to spend the better part of the evening on the couch or in bed (as you should), then make sure everything is ready and welcoming. Extra pillows, clean blankets, suitable lighting, comfy PJs. Leave the tight jeans that cut off your circulation and the collared shirts that irritate your neck to your comrades on the dance floor. 
3. Diets are the mortal enemy.

You can go back to shunning calories on January 1st. But NYE gets a get-out-of-jail-free card (it's an alternative fact that calories ingested on New Year's don't make you gain weight). And we're not talking just ordering McDonald's or whatever at 11 pm. We're talking stocking up beforehand: chips, cupcakes, an assortment of expensive chocolate that you're usually too cheap to buy, etc. When it's time to order food and you kinda want pizza, but kinda want a burger and fries, order them both. It's so rare that we give in completely to every craving or whim we have, so one night a year won't hurt you (unless you're a diabetic or have some other health condition, in that case: salad, yum!).
4.  Switch off your phone.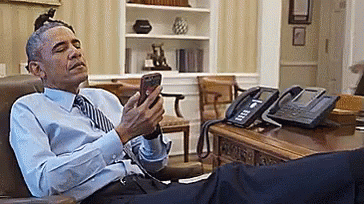 Switching off your phone is strangely therapeutic. It might feel weird and disorienting at first, but then you kind of get into the whole off-the-grid vibe. Having your phone off is good for several reasons: you won't spend your night scrolling through Instagram seeing everyone but you have soooooo much fun (or so they claim). And even if you know they're probably full of shit, you'll still feel like everyone is having a better time than you, and will feel lame AF for no good reason. Another good reason to have your phone off is because you won't be able to check it constantly for that "happy new year xoxo" text you're hoping for, from a certain someone. Thus you won't be disappointed. For now. That's another issue that January 1st can deal with. 
5. Make yourself happy by making your parents happy.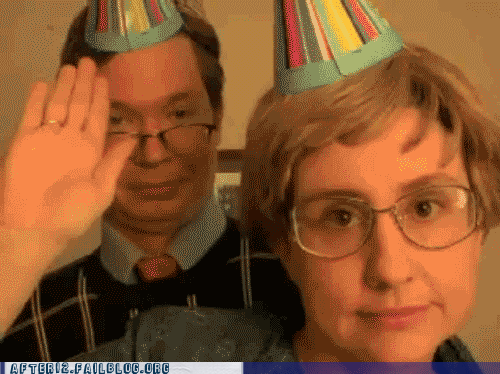 If your parent/s are staying home on NYE, ignore your usual inclination to shut yourself in your room to avoid parental interaction/conversation. You don't have to spend the whole night with them, but if you make a special effort that you don't make on normal nights (bring them home a dessert they like, get your mom flowers, download a specific movie to watch all together, help your mom cooking or with the dishes), it'll make them happy and in turn make you happy. Then you can shut yourself up in your room for the next million hours totally guilt-free. 
6. Don't dwell.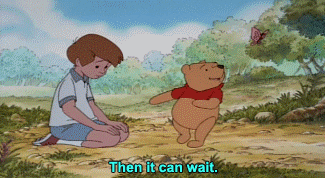 As the year comes to a close and Facebook bombards you with memories of this year and the ones before, it's easy to dwell on the failed relationships, broken friendships and career failings you've gone through. And while self-reflection and introspection is usually a good thing, starting a new year feeling bad about yourself and pessimistic towards your future is doing yourself no favors. So if you feel your thoughts take a negative turn, distract yourself with some standup comedy or anything else funny to lighten the mood.
7. Do absolutely none of the above and just sleep early.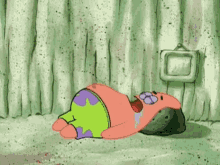 If you're from the "New Year's is just another night, who cares" camp, then there's no need for any festive fanfare. Go home, have a shower, eat, then bonne nuit, see you in 2018. 
554
LET US INTO YOUR INBOX.
WE PROMISE WE'LL BE GOOD.